When it comes to politics, it can be hard to know where to stand. But to me, the choice is clear. I stand with President Donald Trump, and I'm here to tell you why. I believe President Trump is an unstoppable force, and his policies are the right ones for our country. He stands for strong national security, a strong economy, and a strong America. He stands for the values of faith, family, and freedom. He is fighting for the forgotten men and women of this country, and he is fighting for the American Dream. He has been successful in getting our economy back on track, creating jobs and bringing back American pride. By supporting President Trump, I am supporting a leader who is fighting for the people and for our country. So, if you want to stand with an unstoppable force, join me and stand with President Trump.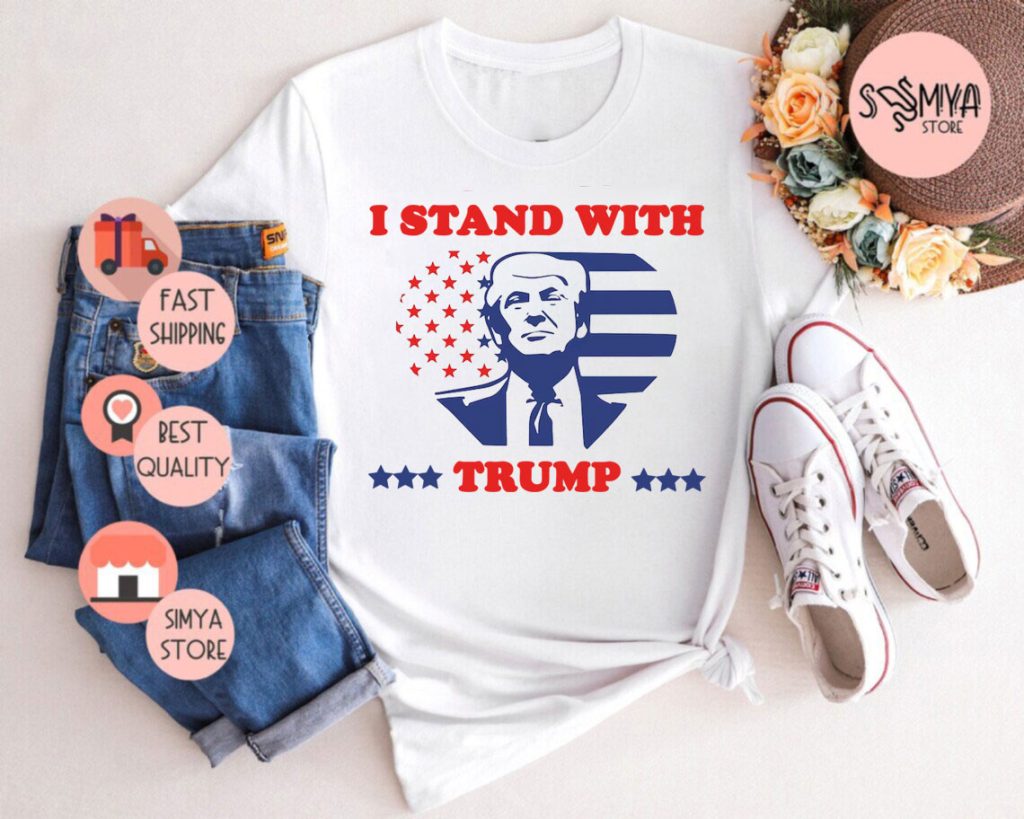 Introducing the I Stand with Trump T-shirt! This stylish and comfortable shirt is the perfect way to show your support for the 45th President of the United States. It features a bold, black and white design that is sure to turn heads and make a statement.
The I Stand with Trump T-shirt is made of 100% cotton and is machine-washable for easy care. Its unisex design is available in sizes small to extra-large, making it a great gift for any occasion.
Whether you're a diehard Trump supporter or just someone who wants to show their support for the President, this T-shirt is the perfect way to make a political statement. With its eye-catching design and comfortable fit, you'll be proud to wear the I Stand with Trump T-shirt wherever you go.
So show your support for the President and make a statement with the I Stand with Trump T-shirt today!
In conclusion, I stand with Trump not because of his policies or his words, but because of the unstoppable force he represents. Trump has shown me that no matter how hard we try, we can never stop progress. He has taught me that with the right attitude, anything is possible. His unwavering commitment to making America great again has inspired me to keep fighting for what I believe in. Trump has given me the courage to stand up for my beliefs and to never give up. I will always stand with Trump as a reminder of the unstoppable force of progress.